So Tasha's Cauldron of Everything is finally out and I just got my hands on it so I thought I'd give my opinions on it. The release of this book has been definitely controversial and most reviewers were underwhelmed with it but I had been excited to get it since the announcement, because I loved Xanathar's Guide to Everything and this book is similar.
Who is this book for?
Tasha's Cauldron of Everything is, as I said, similar in function to Xanathar's Guide to Everything. It's a book for both players and DMs, providing new options to players as well as tips and ideas for running the game.
It follows the same formula that has been used throughout 5th edition, that of playtesting new material through the Unearthed Arcana releases, and then printing the final version of those rules into a book, taking into account player feedback.
What's in the book
Tasha's Cauldron of Everything consists of four chapters.
Chapter 1 includes new character options. Every class get two or three new subclasses but it doesn't stop there. The thing I was most excited about back when Tasha's Cauldron of Everything was announced were the new optional features. These features are either added on top of the existing ones once you reach the required level, or replace existing ones. This allows for more customization of your character without over-complicating things. I see this as a mix of 3rd edition's choices with 5th edition's simplicity.
Chapter 2 is a DM's chapter and contains group patrons, individuals or organizations who can act as the driving force behind your party's adventures. The chapters details the perks you gain for each kind of patron, the kind of adventures they might send you to, as well as the types of contacts or operatives within the organization. It's an interesting chapter brimming with ideas, and I'll definitely use some of it in my next campaign.
Chapter 3 includes new spells, magic items and another interesting idea that I've been waiting for; magical tattoos. There aren't a lot of new spells, and some of them are reprints from other books, but they are welcome. The magic items though, are interesting additions and magical tattoos especially give me a lot of interesting ideas for worldbuilding.
Finally, Chapter 4 is another chapter for Dungeon Masters and includes some interesting tools. First of all it details what a session zero should be about and gives you ideas about setting limitations and expectations for your players. This is something that most DMs might already do, but it's nice to have it written in a book. Next there's a reprint of the Sidekick rules, that never really interested me, but someone might find useful. The rules about Parleying with Monsters are interesting and it will definitely help newer DMs navigate encounters in more interesting ways. Environmental Hazards are also interesting and very useful if you want to "dress up" your locations. And finally, we have Puzzles. This part of the book details a few puzzles that you can throw at your players. As I've mentioned in a previous article, I don't really like puzzles in D&D but if you do, you'll find these very useful.
More about the new Class Options
The new class options are the main selling point of this book so let's take a look at them.
New Customization Options
The first part of this chapter includes rules for customizing your character so that you may better bring them closer to the picture you have of them in your mind. There are now rules that allow you to customize your chosen race's abilities, languages and proficiencies. You can also customize the ability score increases of any race, allowing for more varied and interesting characters.
As for proficiencies, there's now a table that allows you to swap your race's proficiencies. For example you can swap a skill with another skill, or an armor proficiency with a simple/martial weapon or tool. There's also simple rules to create a custom lineage.
Last but not least, Tasha's Cauldron of Everything includes rules for changing your subclass mid-campaign, as well as changing skills.
New Subclasses
This is where it's at. Every D&D 5e class gets new subclasses and all of them are very interesting.
Wizards can now choose to be Bladesingers, elves who use arcane magic and sword fighting to defend their people or lands. Also, the Order of Scribes hope to be the nerdiest nerds possible and represent the most bookish of the wizards. They are the arcane scientists of the D&D world.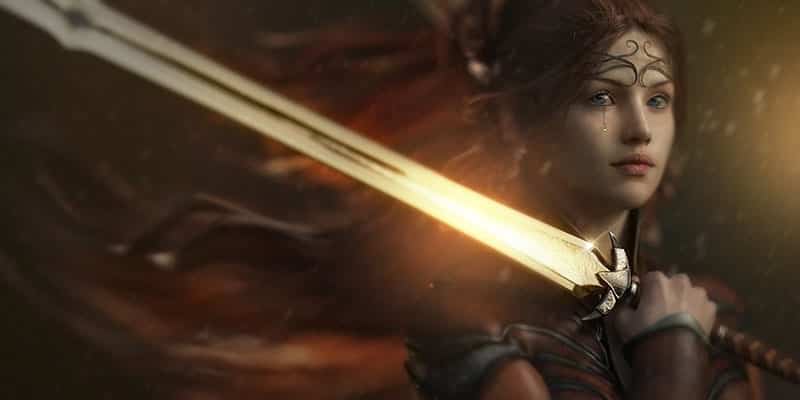 Warlocks also get two new subclasses in the form of new Patrons. The Fathomless are entities of the ocean, or the Elemental Plane of Water or anything that has to do with the sea. If you ever wanted to make a character that can spawn tentacles, this is for you. The other new Patron is The Genie, more specifically a noble genie. You can chose the element associated with your Patron, and your spell list and abilities are affected accordingly.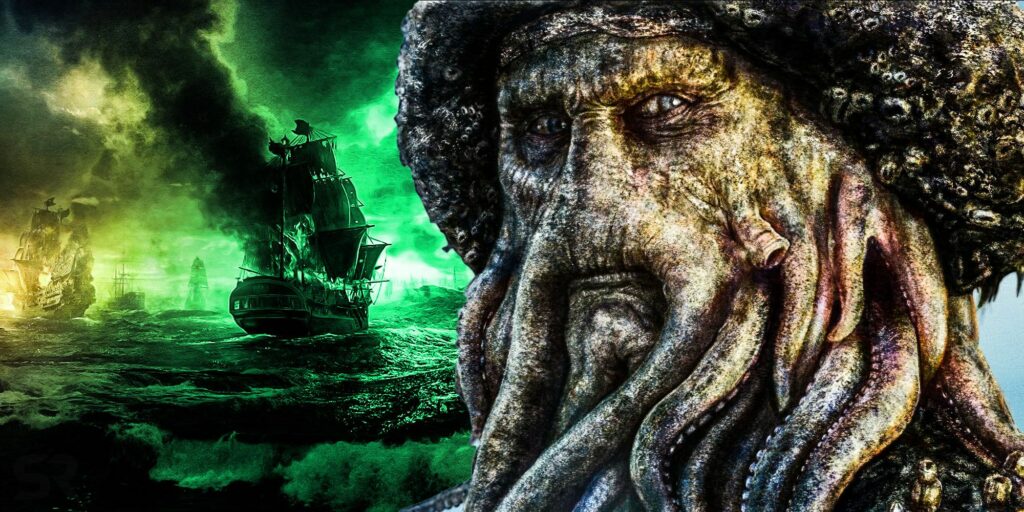 The Sorcerer gives as a first look at the new Psionic subclasses. People have been asking for a Psion class since 5e was released, but WotC seems to have struggled with them. The decision to make psions subclasses instead of separate classes is interesting. The Sorcerer's Abberand Mind subclass gives you such psionic powers. If steampunk is more your thing and you can't get enough of gears, then the Clockwork Soul is the class for you, since it draws its power from the plane of Mechanus.
The Rogue is one of my favorite classes to have on my table. Tasha's Cauldron of Everything gives the sneaky players new options that diverge from the norm. The Phantom is basically a Necromantic Rogue, having powers that come from beyond the grave. The second rogue subclass is another psionic one; the Soulknife. This subclass gives you psionic dice similar to the superiority dice of the fighter.
As for the Ranger, they also get new subclasses. The first one is the Fey Wanderer which, as the name suggests, is a ranger that has acquired fey magic through some weird event. Then there's the Swarmkeeper, that from what I understand is basically Shino Aburame from Naruto.
The Oath of Glory and Oath of the Watchers are the two new subclasses for the Paladin. The former, as the name suggests, burdens the character with glorious purpose (I've been watching Loki lately). The latter, is very interesting to me, as you swear to protect the material plane from otherworldly threats.
The Monk gets a healing subclass in the Way of Mercy which is interesting I guess, though it doesn't really fit the monk. The Way of the Astral Self looks like a Jojo reference and that's all I'm gonna say about that. 🙂
Another Psionic subclass, this time for the Fighter, is the Psi Warrior. There's also the Rune Knight who can imbue their gear with runes. I find this one very interesting lore-wise.
The Druid gets three new subclasses in this book. The Circle of Spores is the creepy one, almost necromantic in it's nature. The Circle of Stars are the astrologers of D&D, while the Circle of Wildfire offers a balance between arson and healing.
The Cleric also gets three subclasses. The Order Domain values following the law above all else. The Peace Domain are conflict resolvers, often presiding over the signing of treaties or arbitrating disputes. The Twilight Domain focuses on protecting people from the dark and helping them rest in it safely.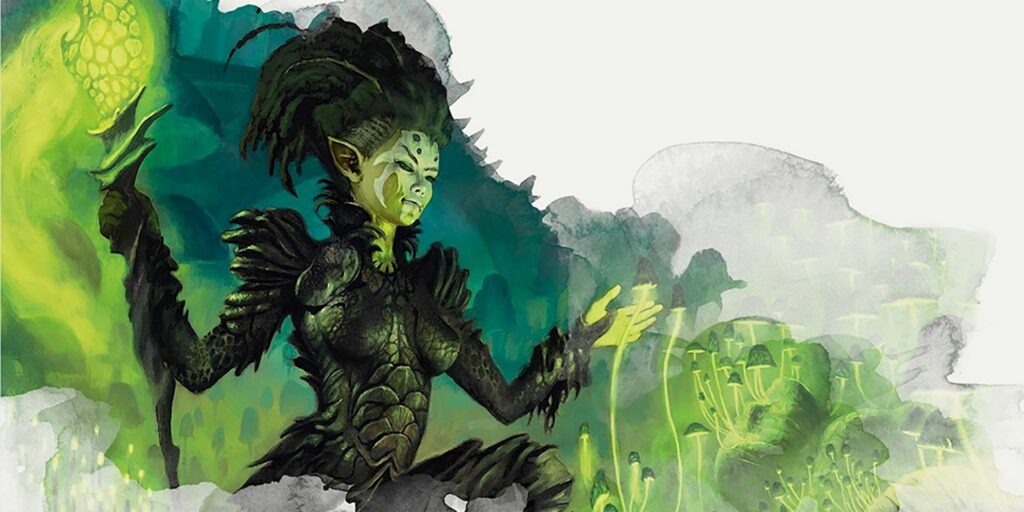 When it comes to the Bard, we get the College of Creation, and the College of Eloquence. The College of Creation are believers in the Song of Creation, that originated at the beginning of everything. The College of Eloquence is for the great speakers, valuing persuasion above all else.
The Barbarian gets a little druid-y with the Path of the Beast, which partially transforms them into a beast while they Rage. The Path of Wild Magic on the other hand, brings a little bit of sorcery, allowing the barbarian to roll on a smaller Wild Magic table. This could be fun.
Conclusion
Tasha's Cauldron of Everything adds just enough new material to keep the game fresh, and the DM's chapters give me a lot of ideas for new campaigns.
I'm glad I got this book and I would recommend you get it too if you're interested in what's included. These books have become like mini updates to the game for me and I get excited every time a new once is announced.